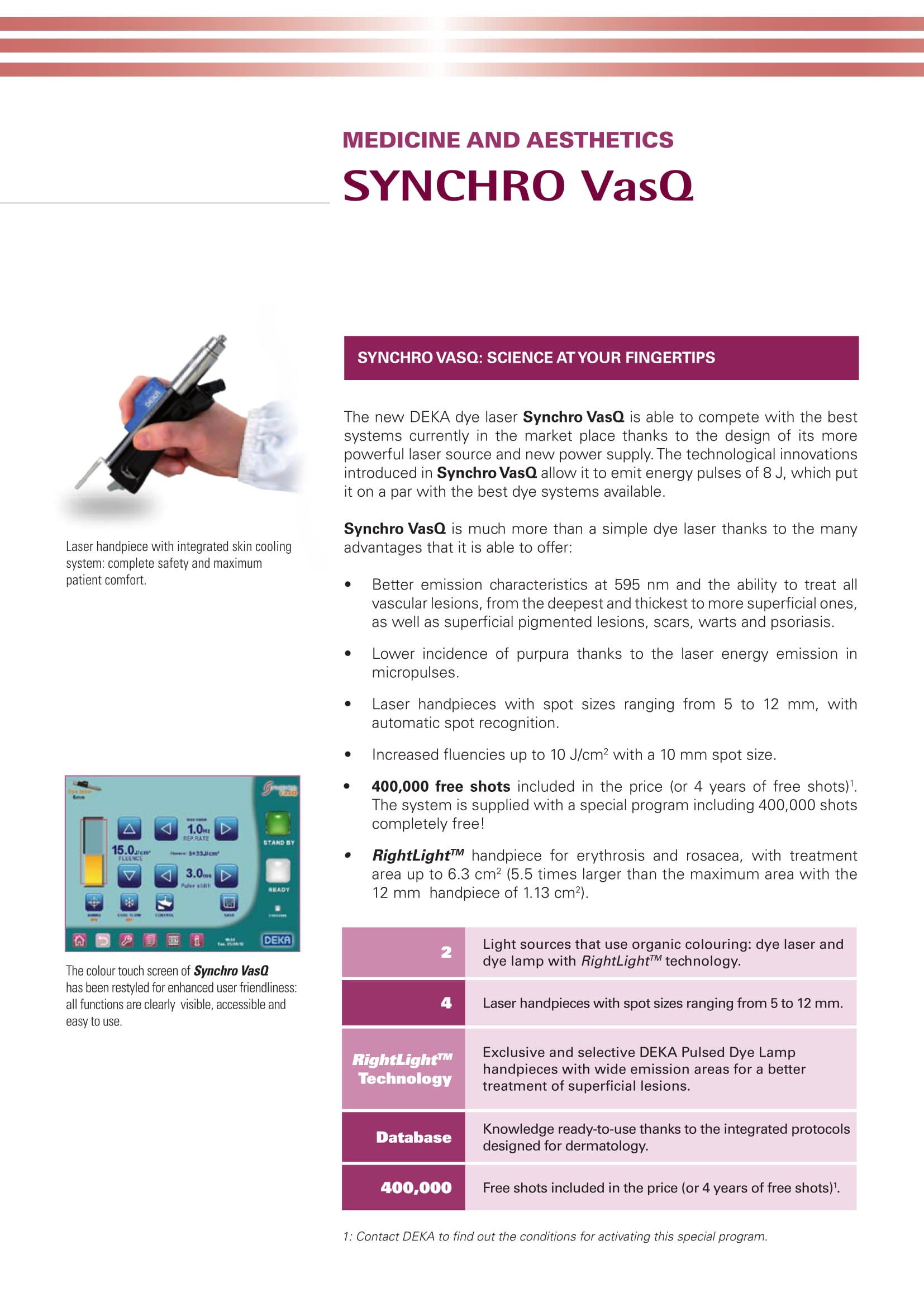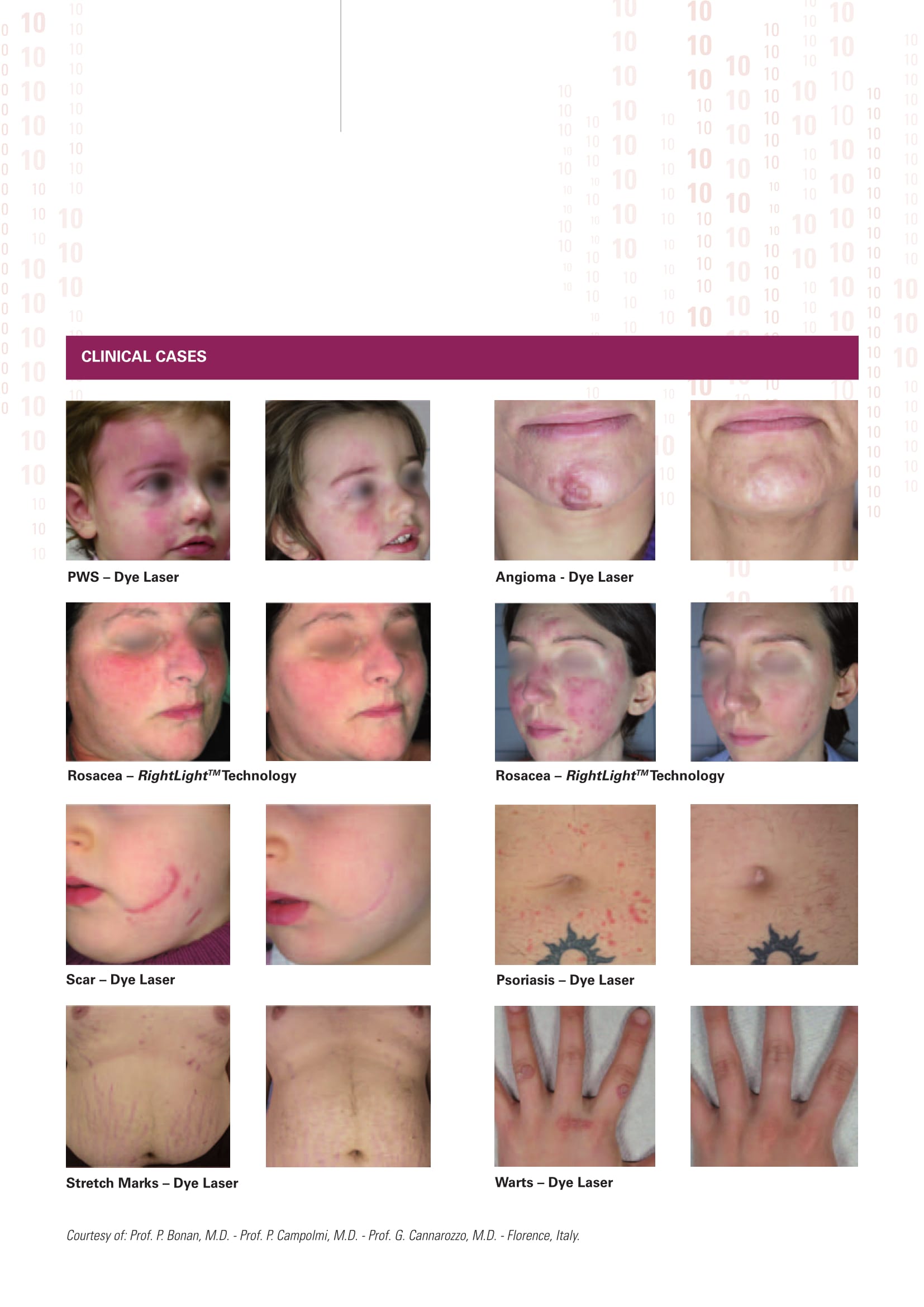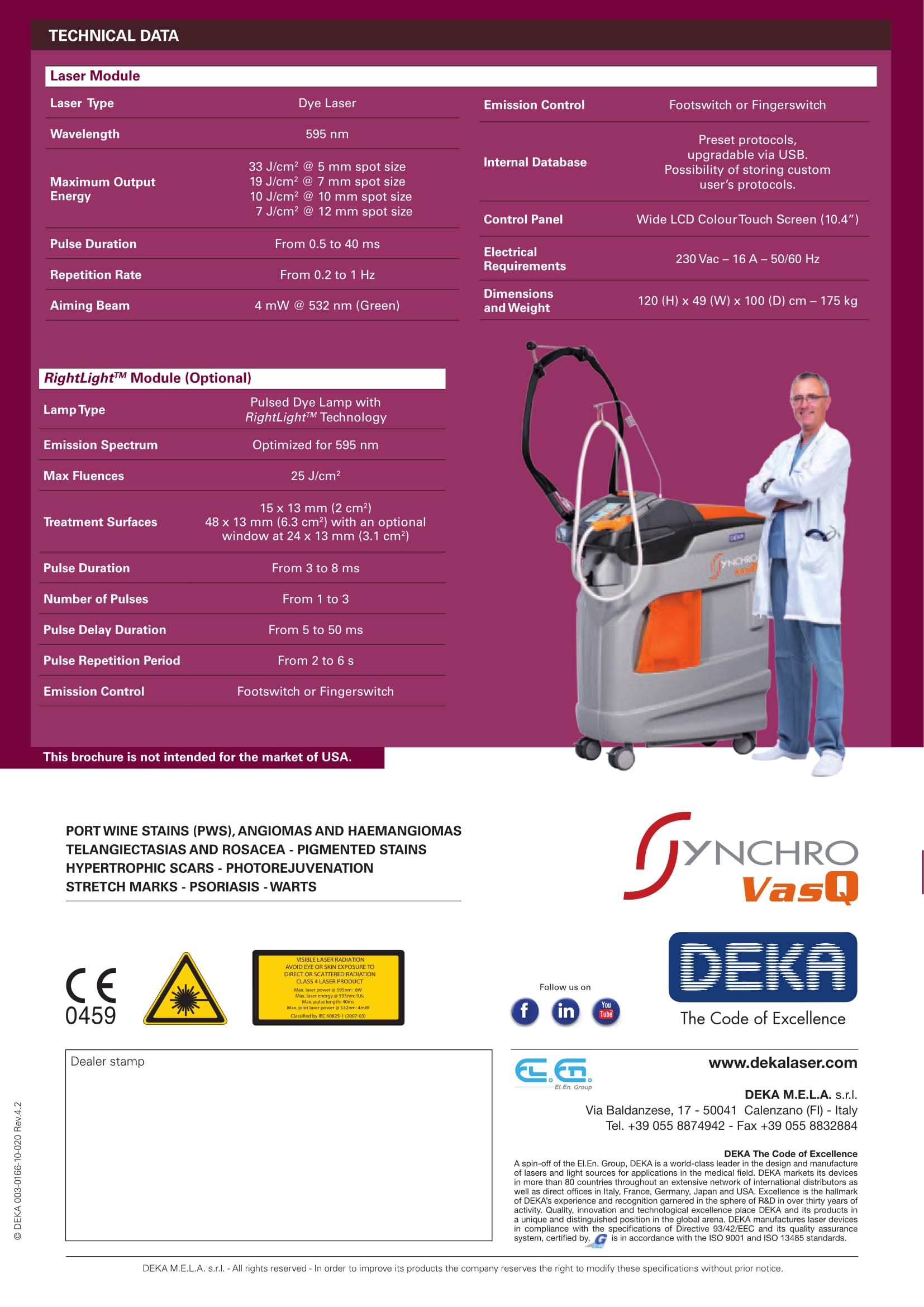 Dye – 595nm
The Evolution of Dye Laser with the New RightLightTM Technology: The Perfect Synergy of Laser and Light
Synchro VasQ is the new dye laser from DEKA, which treats a large number of vascular lesions and can also be used in the treatment of psoriasis, warts, scars and acne.
Synchro VasQ is able to release energy in micropulses, with a clear benefit in terms of reducing post-treatment purpura. The greater amount of energy available makes it possible to use a maximum spot size of 12 mm. This improves the therapeutic approach and the treatment speed, especially for more extensive lesions, always guaranteeing maximum patient comfort.
Synchro VasQ can also use the innovative RightLightTM technology, a light source enclosed in a special handpiece, with emission characteristics similar to those of the dye laser but with a much larger treatment surface area of up to 6.3 cm2. With this new instrument, it is at last possible to treat superficial vascular lesions, without the annoying problem of purpura.
---